Barba Stathis
Barba Stathis: Synonymous with Frozen Greek Vegetables & Commitment to Greek Farmers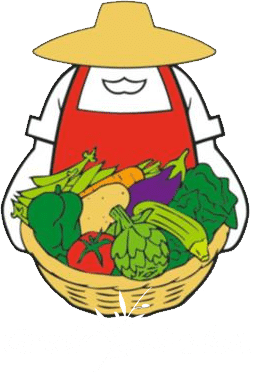 Embrace Authentic Greek Cuisine with Μπάρμπα Στάθης (in Greek), a beacon of authenticity in the realm of Greek cuisine. For over five decades, Barba Stathis has been dedicated to offering the most nutritious, safe, and delicious vegetables, supporting more than 1,000 Greek farmers who cultivate over 30,000 acres of fertile Greek land​​. This commitment not only fuels the Greek economy but also ensures the highest standards in product quality and safety.
Celebrated for its exceptional range of frozen vegetables and convenient meal solutions, Barba Stathis is your gateway to the rich tapestry of Greek gastronomy. The brand's partnership with approved producers and adherence to fully controlled and documented processes, such as Integrated Agricultural Management and Precision Farming, allows complete control at every production stage, ensuring that each product offered carries the guarantee, quality, and safety of Barba Stathis​​.
With Barba Stathis, you're not just preparing a meal; you're crafting an experience steeped in Greek culinary heritage, ensuring that every dish is a journey through Greece's vibrant landscapes and rich traditions.
Enhance Your Kitchen with the Essence of Greek Cooking
At GreekMarket.co.uk, we pride ourselves on featuring Barba Stathis, a brand that truly encapsulates the spirit of Greek cooking. Renowned for its commitment to quality and taste, it is more than just a brand; it's a culinary partner supporting you as you delve into the depths of Greek cuisine.
The brand's dedication to bringing traditional Greek flavours into modern kitchens is evident in its innovative products, unparalleled quality, and utmost safety, provided daily​​. By choosing Barba Stathis, you invite the authenticity and richness of Greek culinary culture into your home, transforming everyday cooking into an extraordinary gastronomic adventure that celebrates the best of Greece.
Show Filters