Papadopoulou Filled Biscuits Orange / Μπισκότα γεμιστά Πορτοκάλι 200g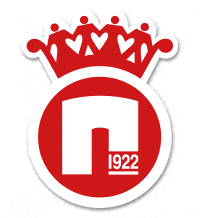 £1.99 £1.59
ΠΑΠΑΔΟΠΟΥΛΟΥ ΜΠΙΣΚΟΤΑ ΓEMIΣTA ΠΟΡΤΟΚΑΛΙ 200 GR
In stock
Found this product at a lower price?
Description
PAPADOPOULOS Sandwich biscuits: classic, authentic and all-time favorite sandwich biscuits with a cream filling. Part of our cherished memories, we have been indulging in them from a young age, and they continue to make our lives more delightful. A top choice that will be in our hearts forever. The nation's own sandwich biscuits! Enjoy them in these delicious flavors: chocolate, lemon, orange, strawberry, banana and vanilla. A top choice that is forever in our hearts!
Γεμιστά Παπαδοπούλου: τα κλασικά, αυθεντικά και αγαπημένα μπισκότα όλων μας. Τα απολαμβάνουμε από τη νεαρή μας ηλικία και μας συνδέουν με τη νοσταλγία των τρυφερών στιγμών του παρελθόντος ,με τις γλυκές μας αναμνήσεις και μας χαρίζουν απόλαυση στις καθημερινές μας στιγμές. Είναι για πάντα στην καρδιά μας και στην προτίμησή μας. Είναι τα δικά μας Γεμιστά! Θα τα βρείτε στις παρακάτω γεύσεις: σοκολάτα, λεμόνι, πορτοκάλι, φράουλα, μπανάνα και βανίλια αλλά και σε δύο απίθανες 2πλογεμιστές γεύσεις: 2πλογεμιστά σοκολάτα και 2πλογεμιστά κρέμα.Είναι για πάντα στην καρδιά μας και στην προτίμησή μας.
Questions and answers of the customers
There are no questions yet. Be the first to ask a question about this product.
Only registered users are eligible to enter questions