7Days Bake Rolls Pizza / Παξιμαδάκια Μίνι Pizza 160g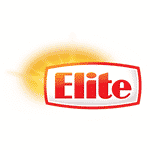 £1.69
7DAYS – BAKE ROLLS ΠΑΞΙΜΑΔΑΚΙΑ MINI PIZZA
In stock
Found this product at a lower price?
Description
7DAYS Bake Rolls are double baked-NOT fried- bread chips. Thinly sliced, super crunchy, super tasty, seasoned with herbs and spices, 7DAYS Bake Rolls are a great snacking option for those who love savory snacks. 7DAYS Bake Rolls are available in a wide variety of flavors, varying from simple classic to more elaborate intense options in order to please every taste.
Λεπτοκομμένες, διπλοφουρνιστές ροδέλες από ψωμί σε πολλές, διαφορετικές γεύσεις και mini σχήμα. Γεύση: Pizza.
Questions and answers of the customers
There are no questions yet. Be the first to ask a question about this product.
Only registered users are eligible to enter questions