Benefits of selling on Greek Market
Signing up as a seller to reach millions of customers on GreekMarket.co.uk in the UK, Europe and beyond is free without any commitments and fixed costs.
Whether you are just starting out or you're looking to grow your business selling on GreekMarket.co.uk includes incredible benefits:
Start selling quickly
As a seller, you will be joining the GreekMarket.co.uk platform which offers free tools and features to scale your business. These are included with your account and can be used to flexibly manage your business utilising your own customer service, marketing, and inventory management. Here are some of the top benefits of selling on Greek Market:
Reach millions of customers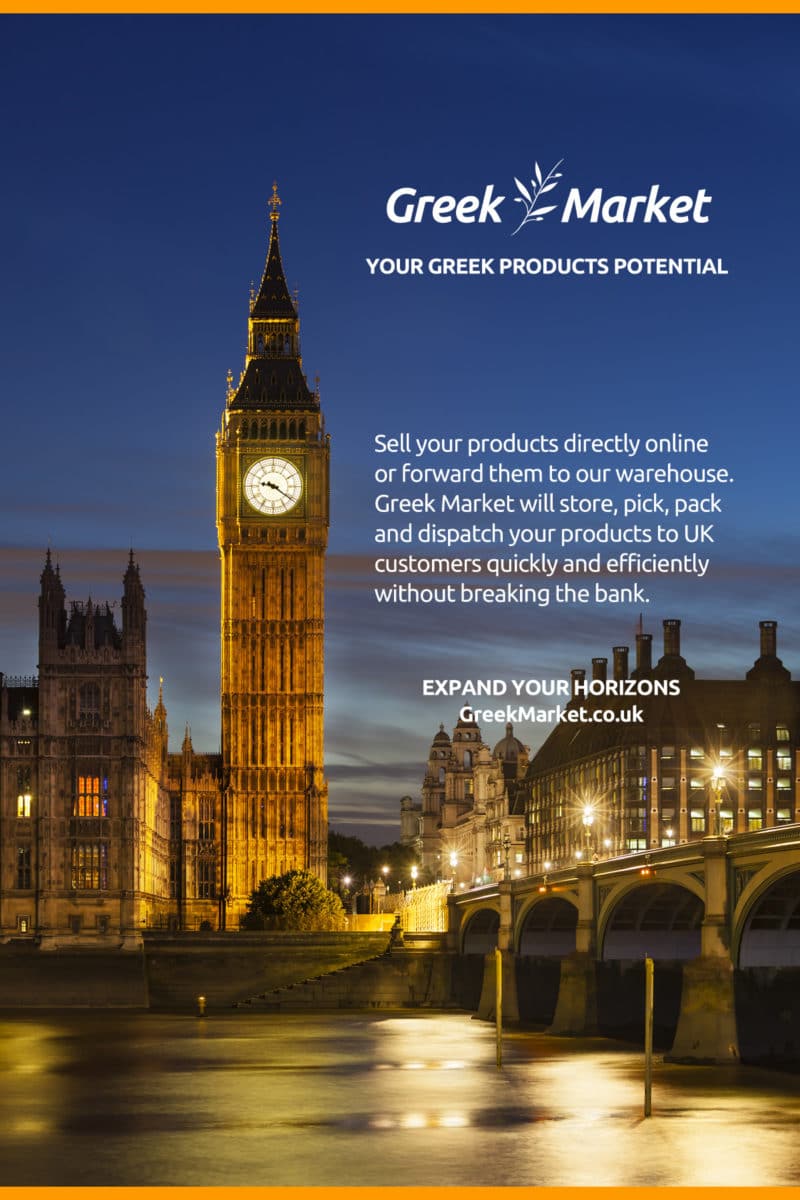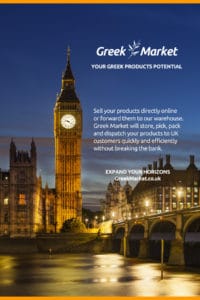 Start selling quickly without the cost and hassle of creating a website. As a seller you will have your own page/shop within GreekMarket.co.uk with your own brand name, logo etc.
Unlimited categories
Greek Market already accommodates a wide range of product categories and we are not limiting our sellers to specific categories.
Low commission only when you sell
As a Greek Market seller your cost is determined only by your sales. No sale, no fee. You only pay when you sell. No fixed fees, no commitment.
No card processing fees
Your customers will be able to pay by debit or credit cards at no additional cost to you.
Opening times flexibility
You feel like going on holidays? No problem. Greek Market takes the stress off you by giving you the flexibility to close your shop temporarily.
Cancel anytime, no commitment
Feel confident knowing that as a seller on Greek Market you can join and leave at any time. There are no fixed costs, no penalties.
Additional Benefits
Grow your business
Let Greek Market help you further develop and grow your business. Benefit from additional services specifically designed to help you with fulfilment, storage, advertising, and more.
Advertise on Greek Market
Our advertising solutions let you reach and engage customers at every stage of their journey—from awareness to purchase and beyond.
Greek Market Fulfilment
Greek Market can forward your products to our UK and EU warehouses at a very low cost. Similarly we can store, pick, pack, and dispatch your products to customers in the UK and the EU quickly and efficiently without breaking the bank.