Baby Store, Greek Baby, Greek Groceries, Greek Health & Beauty, Greek Products
Frezyderm Atoprel Milky Bath Oil / Γαλακτώδες λάδι μπάνιου για την Ατοπική Δερματίτιδα 2x125ml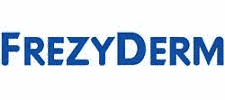 Found this product at a lower price?
Frezyderm Atoprel Milky Bath Oil / Γαλακτώδες λάδι μπάνιου για την Ατοπική Δερματίτιδα 2x125ml
Milky bath oil for dry, irritated skin that is prone to eczema and other skin conditions. It gently cleanses and moisturises the skin, removing dead skin cells and increasing elasticity. It provides anti-inflammatory and anti-irritant protection, that soothes and calms irritated skin.
Γαλακτώδες λάδι μπάνιου για το ξηρό, ερεθισμένο, ατοπικό δέρμα. Προσφέρει καθαρισμό και ενυδάτωση, μαλακτική δράση, απομάκρυνση των νεκρών κυττάρων του δέρματος, ελαστικότητα, αντιφλεγμονώδη και αντιερεθιστική προστασία.
Only logged in customers who have purchased this product may write a review.