Baby Store, Greek Baby, Greek Groceries, Greek Health & Beauty, Greek Products
Frezyderm Atoprel Foamy Shampoo / Σαμπουάν για την Ατοπική Δερματίτιδα 150ml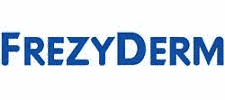 Found this product at a lower price?
Frezyderm Atoprel Foamy Shampoo / Σαμπουάν για την Ατοπική Δερματίτιδα 150ml
Specialised foam shampoo for dry, sensitive atopic eczema-prone skin. The shampoo gently cleanses, moisturises and protects the hair and skin from microbial growth. It does not sting the eyes making it ideal for babies and children.
Dermatologically tested
Ειδικό σαμπουάν σε μορφή αφρού για το ξηρό, ευαίσθητο, με ατοπική προδιάθεση δέρμα. Προσφέρει ήπιο καθαρισμό, ενυδάτωση και προστασία από την ανάπτυξη μικροβίων. Δεν τσούζει τα ματιά.
Δερματολογικά ελεγμένο
Only logged in customers who have purchased this product may write a review.