Elite Classic Rusks Wheat / Φρυγανιές Σταριού 250g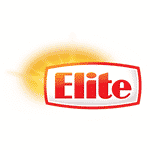 £2.05 £1.59
In stock
Found this product at a lower price?
Description
Οι κλασικές φρυγανιές Elite σίτου αποτελούν ένα τραγανό και απολαυστικό snack για κάθε στιγμή της ημέρας. Παράγονται από αγνά υλικά και αποτελούν ιδανική λύση για το πρωινό ή συνοδευτικό για κάθε γεύμα σας. Για όλους εσάς που επιλέγετε μια ισορροπημένη διατροφή σε αλάτι και σάκχαρα, απολαύστε τις κλασικές φρυγανιές Elite Σίτου με μόνο 0,4% αλάτι ή Σίκαλης με μόνο 0,7% αλάτι, χωρίς προσθήκη ζάχαρης.
Questions and answers of the customers
There are no questions yet. Be the first to ask a question about this product.
Only registered users are eligible to enter questions