Anatoli Vanilla / Βανίλια 5τεμ x1.5g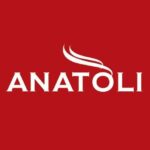 £0.94
Anatoli Vanilla / Βανίλια 5τεμ=1,5gr
In stock
Found this product at a lower price?
Description
The pouch remains the most popular packaging choice. It is clear so the product inside is easily visible, sealed by machine in a fully automated process that ensures spices maintain their freshness, and is an easy to use and inexpensive option for buying seasonings.
Συσκευασία που χρόνια διατηρεί τη θέση της στην ελληνική αγορά. Διαφανής (επιτρέπει να βλέπετε το προϊόν), κλεισμένη ερμητικά χωρίς να μεσολαβεί ανθρώπινο χέρι, από πλήρως αυτοματοποιημένες μηχανές, αποτελεί την εύκολη και οικονομική λύση για την αγορά μπαχαρικών.
Questions and answers of the customers
There are no questions yet. Be the first to ask a question about this product.
Only registered users are eligible to enter questions