Altis Extra Virgin Olive Oil / Ελαιόλαδο Εξαιρετικό Παρθένο 4L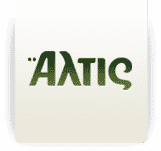 £43.63 £39.63
Altis Olive Oil / Ελαιόλαδο Εξαιρετικό Παρθένο 4lit
In stock
Found this product at a lower price?
Description
Ένα εξαιρετικό παρθένο ελαιόλαδο με όλη τη μοναδικότητα και ξεχωριστή γεύση του ελληνικού ελαιολάδου. Ιδιαίτερο άρωμα φρεσκοκομμένης ελιάς, μεστή και πικάντικη γεύση.
Questions and answers of the customers
There are no questions yet. Be the first to ask a question about this product.
Only registered users are eligible to enter questions