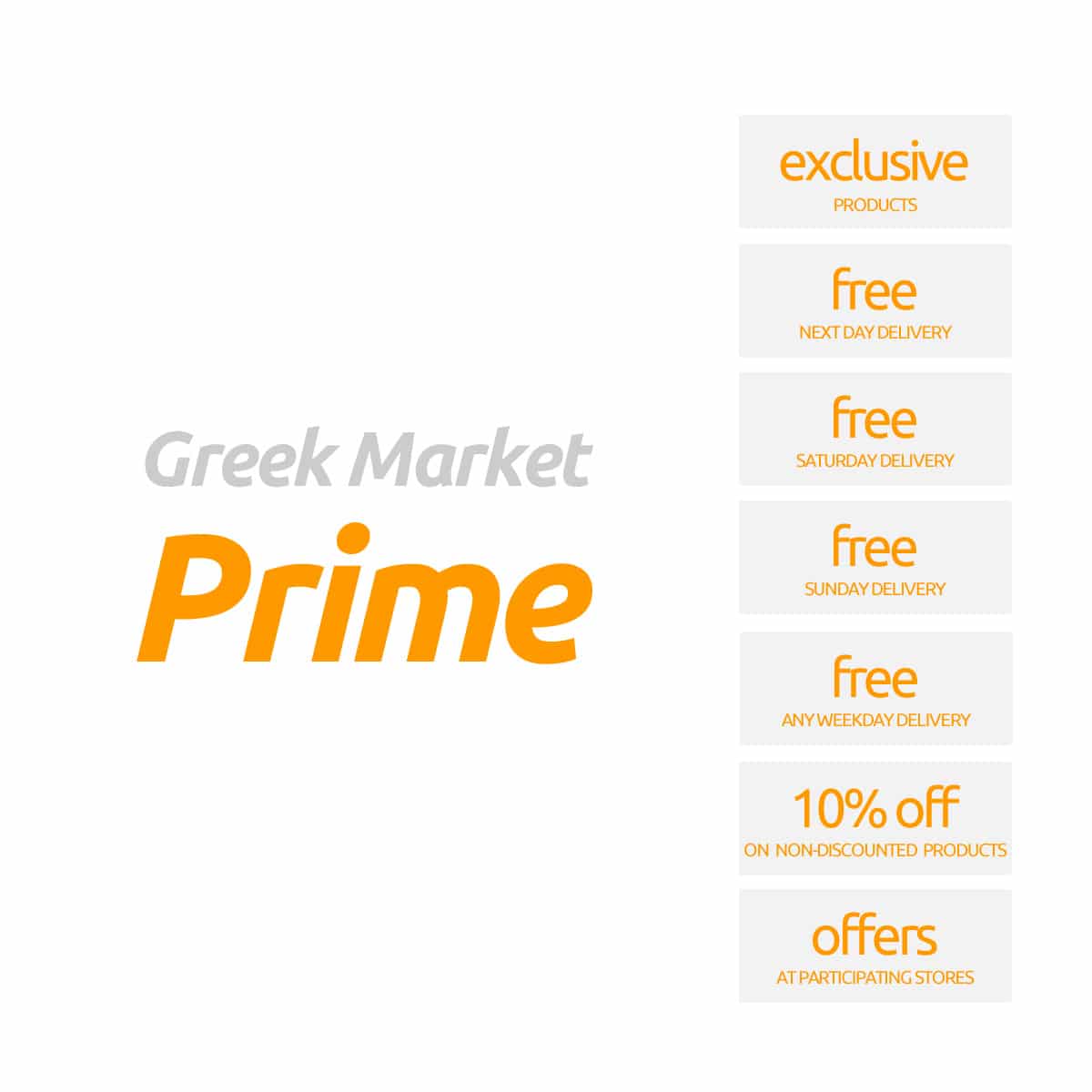 You are here, reading this, because you're fed up with the lack of choice when it comes to the delivery of your Greek groceries.
Greek Market is the first provider of Greek products in the world outside Greece to be able to give you, the customer, the freedom to choose the delivery day that suits you! This is part of being a Greek Market Prime member.
As a Prime member, whether you want your order delivered tomorrow, on any weekday in the next two weeks, Saturday or Sunday we've got you covered. Moreover, you get a 10% discount on every single product that is not already discounted.
Exclusive offers, products and perks are also included in the Greek Market Prime membership, available in annual and monthly subscriptions.
We keep adding benefits throughout the year for our members!