Baby Store, Greek Baby, Greek Groceries, Greek Health & Beauty, Greek Products
Frezyderm Atoprel Emollient Cream / Κρέμα Σώματος για την Ατοπική Δερματίτιδα 150ml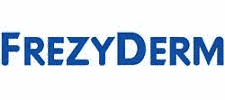 Found this product at a lower price?
Our Atoprel Emollient cream is suitable for dry, sensitive atopic skin that is prone to eczema and other skin conditions.
It provides hydration, strengthens the skin barrier and protects and reduces itching and irritation.
Benefits:
• Suitable sensitive skin
• Treats eczema
• Reduces itching and irritation
• Keeps baby's skin soft and hydrated
• Dermatologically tested
Product Awards:
• Best Eczema Therapy at the 2017 Beauty Shortlist Awards
Μαλακτική κρέμα για την περιποίηση της ξηρής, ευαίσθητης, ατοπικής επιδερμίδας. Προσφέρει ενυδάτωση, ενδυνάμωση του δερματικού φραγμού, προστασία και μείωση κνησμού και ερεθισμών.
Only logged in customers who have purchased this product may write a review.