Availability:
Out of stock
£6.95
Out of stock
Notify me when item is back in stock.
Cured, Oak smoked Pork from Mani – Kalamata, in extra virgin olive oil, ready to eat (approx. 300g)
Award winning Greek traditional smoked pork from Mani in extra virgin olive from Kalamata.
Ready to eat.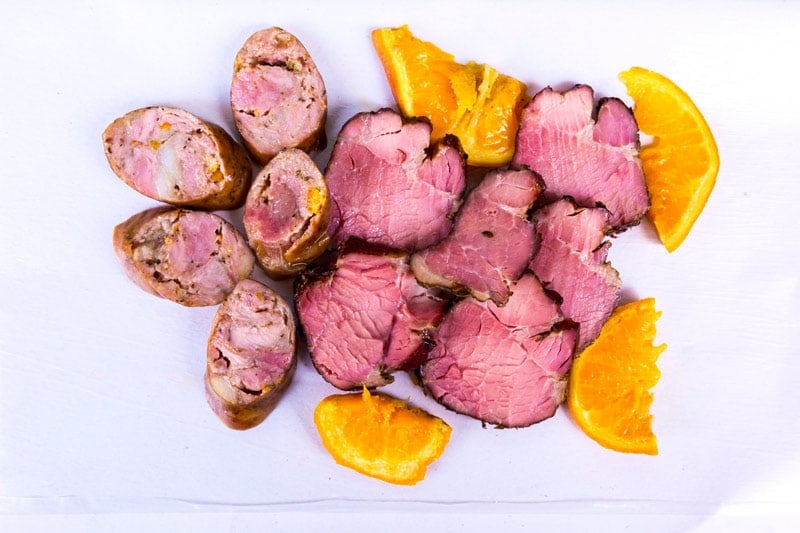 (photo: Γαστρονόμος, Καθημερινή)
Παστό – Σύγγλινο Μάνης καπνιστό έτοιμο για κατανάλωση σε εξαιρετικό παρθένο ελαιόλαδο Καλαμάτας.
Το Παστό Μανιάτικο Καπνιστό (Σύγγλινο) χοιρινό παράγεται από την οικογένεια Οικονομάκου στην Καλαμάτα με τον παραδοσιακό τρόπο.
Αφού παστωθεί με αλάτι για να «ψηθεί», καπνίζεται με ξύλο βελανιδιάς και πουρνάρια, μαζί με αρωματικά φυτά όπως φασκόμηλο και σκίνο που συλλέγονται από τις δύσβατες παρθένες πλαγιές του Ταϋγέτου. Έτσι, λαμβάνει τα αρώματα του βουνού, συνοδευόμενα από τις σωστές ποσότητες των κατάλληλων μπαχαρικών.
Καταπληκτικός μεζές για συνοδεία κρασιού και τσίπουρου ή ως guest star σε ομελέτα!
Χωρίς συντηρητικά, χωρίς γλουτένη.