Mani smoked Pork Sausages with Orange / Λουκάνικο Μάνης με Πορτοκάλι (approx. 300g)
Traditional Greek sausages from Mani, oak-smoked, with orange.
Taste Awards – Gold & Silver awards
No preservatives, no additives, gluten free.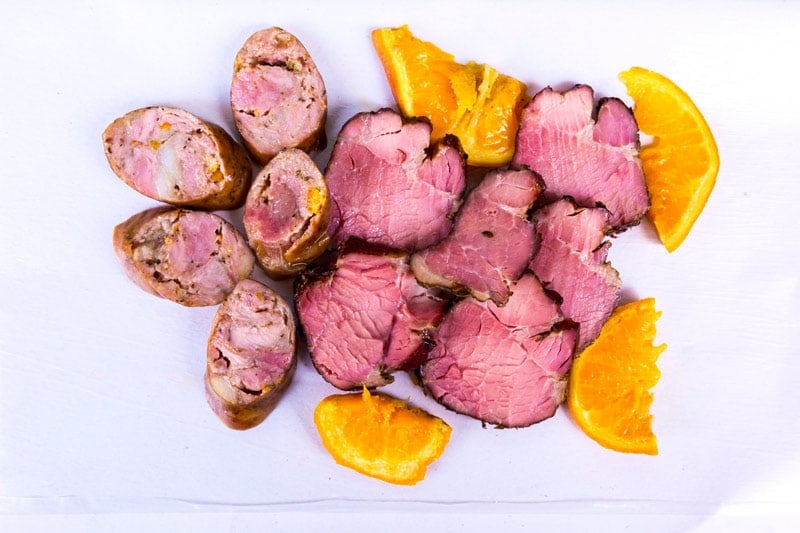 (photo: Γαστρονόμος, Καθημερινή)
Χοιρινό Λουκάνικο Μάνης με Πορτοκάλι, παραδοσιακά καπνισμένο με ξύλα κι αρωματικά φυτά από τον Ταϋγετο.
Taste Awards – Αναγνωρισμένα & Βραβευμένα σε διαγωνισμό γευσιγνωσίας στο Λονδίνο για την καλύτερη ποιότητα και γεύση.
Χωρίς συντηρητικά. Χωρίς πρόσθετα. Χωρίς γλουτένη.
Οικονομάκος. Η παράδοση απέκτησε όνομα.
Με πιστοποιημένο σύστημα ποιότητας ELOT EN ISO2000 2005