Greek Cakes & Biscuits, Greek Groceries
Allatini Petit-beurre / Μπισκότα Πτι-μπερ 225g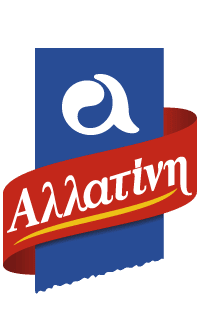 ΑΛΛΑΤΙΝΗ – ΠΤΙ ΜΠΕΡ ΜΠΙΣΚΟΤΑ 225 GR
Found this product at a lower price?
Availability:
Out of stock
£1.57 £1.47
Out of stock
Notify me when item is back in stock.
New image for Allatini petit-beurre biscuits, with 2 new products to complement the classic flavours we grew up with. The 1st Petit-beurre with real butter offering the fullest of Petit-beurre flavours to date, and the 1st chocolate-flavoured petit-beurre comes as a pleasant surprise since it manages to enclose all the flavour of chocolate in a plain and light biscuit.
Τα Πτι-μπερ Αλλατίνη έχουν ανεωθεί και μαζί με τις κλασικές γεύσεις με τις οποίες όλοι μεγαλώσαμε καινοτομούν με 2 νέα προϊόντα. Το 1ο Πτι-μπερ βουτύρου με πραγματικό βούτυρο δίνει πλέον την πιο γεμάτη γεύση των Πτι-μπερ σήμερα, ενώ το 1ο Πτι-μπερ με γεύση σοκολάτα μας ξαφνιάζει ευχάριστα αφού έχει κλείσει όλη τη γεύση της σοκολάτας σε ένα απλό και ελαφρύ μπισκότο.